This article refutes the claim made by leaders of he WEA that older teachers will face an increased risk of death from the corona virus if schools are reopened. The actual risk of death is about the same as the risk of death from the seasonal flu and is much less than the risk of death from heart attacks or cancer.
About a week ago, I posted an article called "10 Reasons it is Safe to Reopen Public Schools." This article summarized nearly 100 studies from around the world confirming that children do not transmit the corona virus to adults and that, in countries such as Sweden that did not close their schools, there was no increase in mortality among teachers or students. Here is a link to this article for those who would like to read this research: https://commonsensebook.org/latest-news/10-reasons-it-is-safe-to-reopen-public-schools
In fact, because schools are well ventilated while homes are poorly ventilated, 88% of all corona virus transmissions occur in private homes – not in public businesses or public schools. https://www.cnbc.com/2020/05/06/ny-gov-cuomo-says-its-shocking-most-new-coronavirus-hospitalizations-are-people-staying-home.html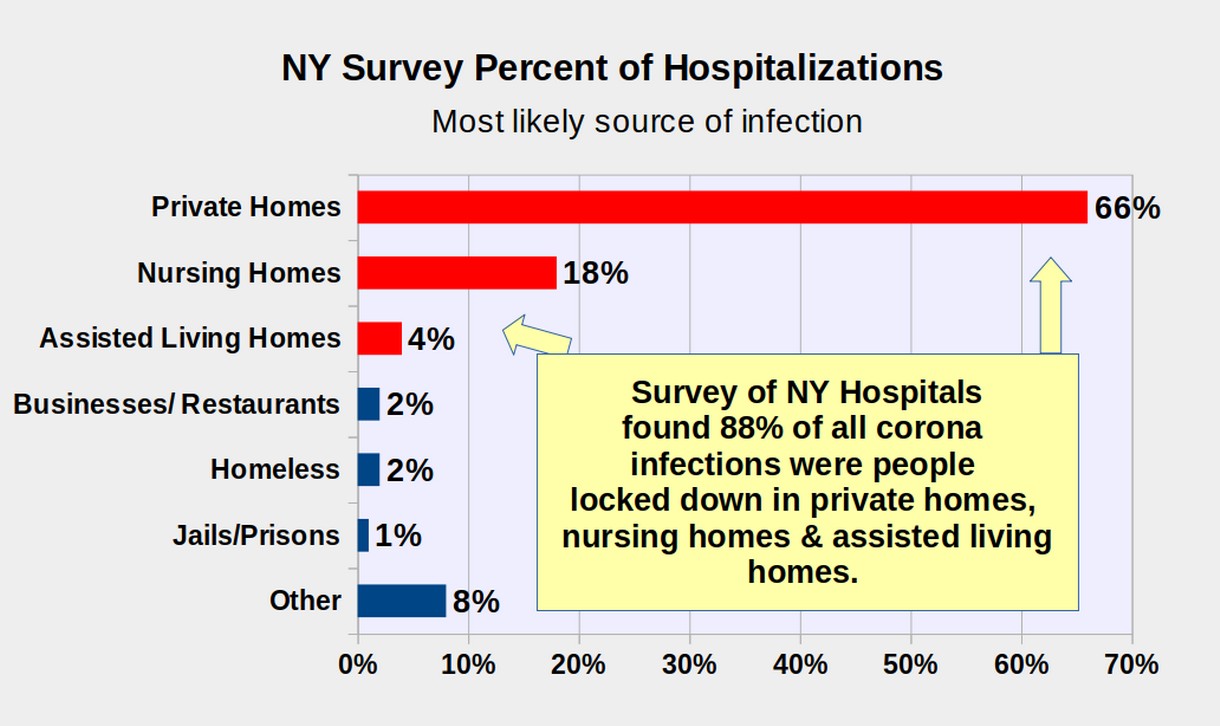 Thus, the most dangerous place for either students or teachers to be is inside of their poorly ventilated homes – where 88% of corona infections occur. The safest place for them to be is in well ventilated schools – where almost no corona infections occur!
Despite this overwhelming mountain of research on the safety of opening schools, the leaders of the Washington Education Association (aka the teachers union) posted a press release falsely claiming that it was too dangerous to open schools in our state this fall and that doing so would risk the lives of students, teachers and members of the community. Their press release stated that there were 120,000 public educators in school buildings every day and that about 20% of these educators are over 60 years old.
The leaders of the WEA therefore have insisted that all of our schools remain closed indefinitely and that real, in person classes be replaced with one-size-fits-no-one, boring, rigid, robotic online modules that are so bad that over half of our kids can not learn from them. In short, the WEA is placing the future of one million students at risk due to a claim that the corona virus is too dangerous to open schools.